Why should YOUR companyJOIN THE FSA?
1. Founded in 1933, the Fluid Sealing Association® (FSA) is an international trade association. Member companies are involved in the production and marketing of a wide range of fluid sealing and containment devices primarily targeted to the industrial market.
2. FSA membership includes a number of companies in Europe and Central and South America, but is most heavily concentrated in North America. FSA members account for a majority of the manufacturing capacity for fluid sealing devices in the Americas market.
3. The semi-annual newsletter affords each member a chance to announce new products and to submit a profile on their company.
4. Our four product Divisions enable members to keep current on industry trends.
5. Periodic updates are issued on regulations that affect the industry.
6. Each member has a chance to contribute to the Technical Manuals and standards developed by each of the Divisions.
7. Participation in joint marketing programs such as videos, trade shows and position papers.
8. Technical symposia, sponsored by the Divisions, give you an opportunity to increase your knowledge of the industry.
9. The semi-annual meetings are a place to meet with your peers and develop relationships that otherwise are difficult to cultivate.
MembersDirectory
Mechanical Seals
Pump & Valve Packings
Gaskets
Expansion Joints
SpotlightMember
Pumps & Systems Magazine
1900 28th Ave S, STE 200
Birmingham, AL 35209
USA
Phone: 205-314-8260
Fax: 205-212-9452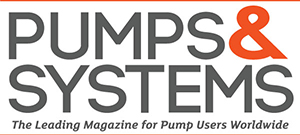 Pumps & Systems magazine is the only global trade publication that covers pumps and related operations in every issue. Its BPA-qualified circulation of more than 46,000 is the largest targeted pump audience in the world. The industries of our readership include, but are not limited to: electric, gas, water, and sanitary services/utilities; chemicals and allied products, rubber and miscellaneous plastics products; engineering and construction, including environmental, consulting; food and kindred products; manufacturing; pulp and paper; fabricated metal; equipment rental; petroleum refining; and pharmaceuticals. The majority of our readers work in operations and maintenance or engineering and project management. Pumps & Systems delivers relevant industry news coverage and powerful technical information to this audience of managers, engineers, operators and maintenance professionals. We provide detailed coverage of major pump tradeshows around the world, introducing the newest products and technologies that are being exhibited. Our readers depend upon our magazine for the latest information to help them improve pump reliability, safety and operating economies. Each month, FSA provides Pumps & Systems with the Sealing Sense column to educate our readers on seal best practices. Pumps & Systems publishes Sealing Sense in both the print version of our magazine and the electronic version on our website. In addition to our print magazine, Pumps & Systems publishes a website, www.pumpsandsystems.com, which includes a robust selection of article archives, articles from the current issue, a directory of manufacturers, job postings, and an encyclopedia of features and reference articles organized in pump system subjects that our magazine covers: pumps, seals, bearings, valves, motors, controls, maintenance, and piping. We also publish two monthly digital newsletters. The first one, Pump Users Digest, provides timely industry news, event listings and article previews. The other, Products for Pump Users, contains information about new products on the market. Our highly successful social media groups provide news and articles to our subscribers and others in the pumps market. Additionally, we produce industry-leading educational webinars and are host to a growing Training Resource Center on our website.